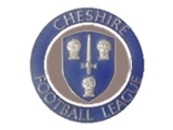 The Hallmark Security Cheshire Football League
Passion, Performance, Progression!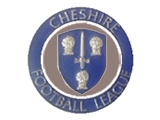 Cheshire Football League Established in 1948
The Cheshire Association Football League is a football competition based in Cheshire, England, which until 2007 was known as the Mid-Cheshire Association Football League. It has five divisions: Premier, League 1 and League 2, and Reserve League 1 & 2.
Founded in 1948, only two clubs (Barnton and Knutsford) have maintained continuous membership since the formation of the league. Whitchurch Alport, a founder member, resigned from the league in 2012. Barnton have achieved promotion to the NWCL for season 2014/15.
The Premier Division sits at step 7 (or level 11) of the National League System, and is a feeder to the North West Counties League Division One.
For Inter League information please click here
For Match Reports please click here
If you have any other queries about the new website or cannot find needed information please get in touch with me: james_plowright(at)fsmail.net